Welcome to Our Home Page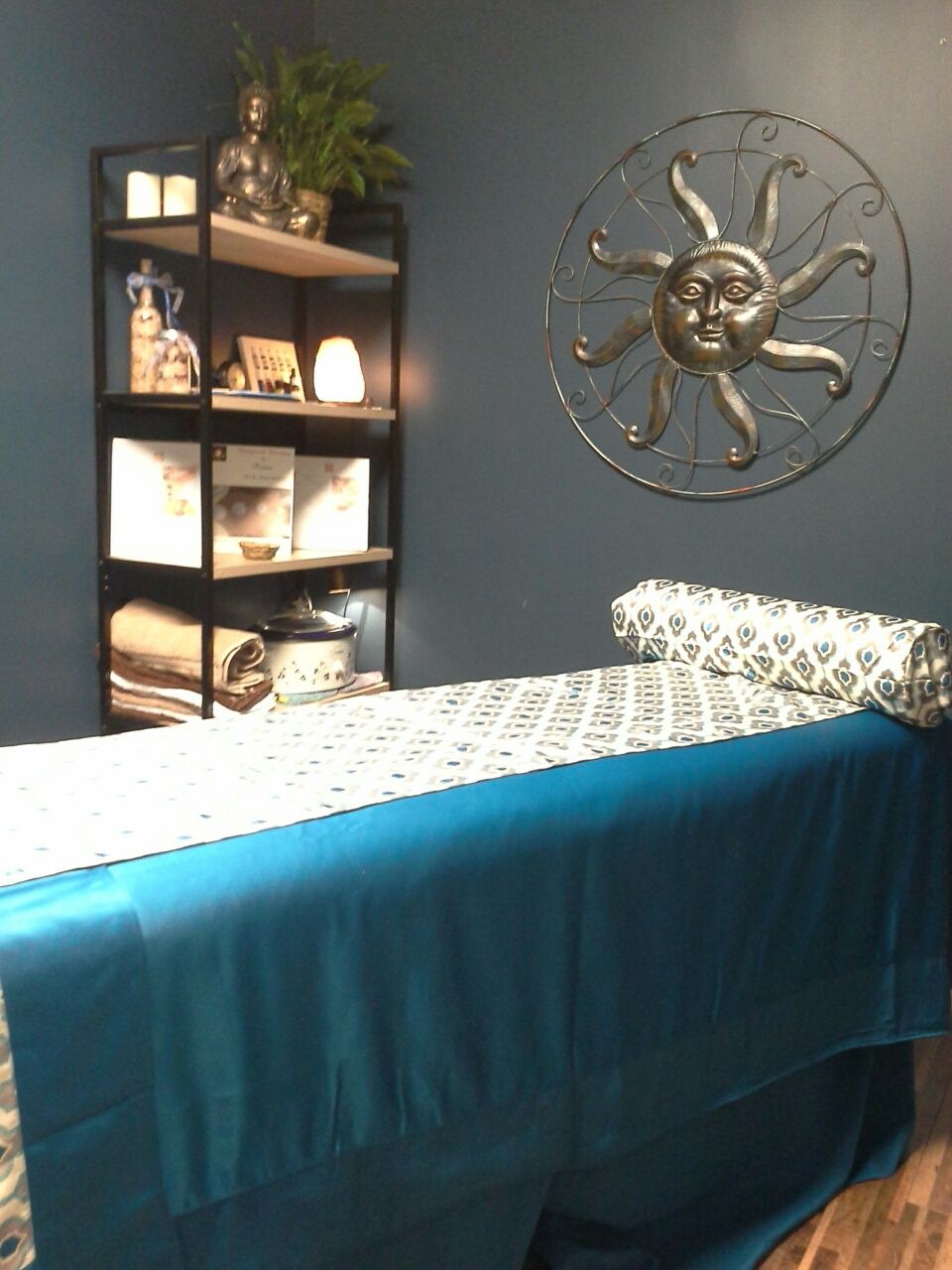 Prima Brennan, Myomassologist
20365 Mack Ave Grosse Pointe Woods MI 48236
Inside Full Lotus Yoga
Locally Owned and Operated
What You Can Expect
Have you searched for a secure and tranquil environment in which to relax and unwind; to experience a noticeable improvement with pain & stiffness, posture, stress, and an overall sense of well-being, after the very first session? Then you've arrived!
Our Clients enjoy the comforting techniques used specific to their needs, which makes even our basic Swedish Massage anything but. We enjoy providing integrated massage therapies which combines passive & active resistance; stretching (within tolerance); the use of hot stone therapy; cupping techniques (negative pressure for inflammation & cellulite); and The Upledger Stillpoint Inducer, which too, helps relieve stress-related headaches. We strike a delicate balance between relaxation and therapeutic applications all-in-one, and more.
Your comforts include amenities such as plush, over-sized heated tables; choice of high-end body butters, cremes, lotion, and organic gels; warmed toe-stones and Himalayan salt stones (relieves achy hands); steamy towels; aromatherapy, subdued lighting and soft music. Recently, we've added Biotone's® CBD Balm to assist in the problem area(s).
We're also very proud of our Dry-room Spa: detoxing body scrubs; hydrating body wraps; full body dry skin brushing; our signature 'Pillow-Pedi', and much, much more which must be experienced to appreciate. Yes, we aim to please!
Click 'Reviews' to see what our Clients have to say and as a token of our appreciation, enjoy $10 OFF of your first massage (regularly $70/hr) just for the opportunity to introduce ourselves. And, click 'Specials' for Gift-giving ideas and ways to save on your future sessions. We love what we do and we celebrate YOU.
Your patronage has purpose, 10% of our annual profits support children in need at The Shriner's Hospital for Children
Thank you for the privilege of your time.
Namaste~
Prima Brennan, LMT/Owner
Book Appointments (313) 930-6000