About Us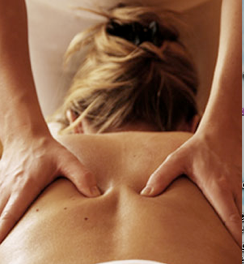 Hello, I'm Prima Brennan, Licensed Massage Therapist & Founder. We're locally owned and operated in Grosse Pointe Woods MI.
My massage practice began in 2016 while still in training at Irene's School of Myomassology, Southfield MI. Right from the beginning, endless massages were given to each other, to Instructors, as well as mandatory hours required outside of Class. So happily I opened a small office in Grosse Pointe Village where I began working on friends and family for the first year giving massages gratis. I grew quickly and gained much needed hands-on experience, and to discover my style. That small gesture of giving the absolute best, free, full-body one-hour massages helped me build a significant Client base, many of whom I proudly serve today. The goal was always a 'private practice'.
Earlier on, I studied Cosmetology, at Mr. Bela's Beauty College now in Warren MI. After getting my license in this profession in 1992, which I still work part-time, I also hold an Instructor's License.
So, it is safe to say, my entire work ethics and training over the past 25 years has been cultivated in the 'Service' industry. I feel gifted to provide massage services and working closely with the Universe, presenting merely as a conduit to honor each and every body with effective changes via holistic healing, spirituality, and training. Since everyone is different, physically, mentally and spiritually, there's no one-size-fits-all in our therapy application. Re-grounding ourselves and the space before each guest is crucial. Side bar: Rest assured this one is the first lesson I'm sure to impress upon Therapists, joining our team. It works very well for our purpose.
Our goal is to provide an extremely beneficial massage experience to every Client, on every visit. Please visit our Testimonials page, honestly we have yet to get a bad review. The list was shortened, because I was so proud, we had them all listed since 2016. But, truth is, massage therapy must be experienced to know for sure whats in store.
Our work is guaranteed 100% Satisfaction. Surely how 'Irene' would want it.
Speaking of store; Coming soon is our handmade artisan soap line, check back for more on merch as well as a how-to-book in the making geared toward the budding Massage Therapy Practice, and a good read for launching and running a viable private practice, including tips on getting it done on a shoestring budget. Stay tuned....!
So there in a few words, is who we are, why we're here and our plans growing forward. Please join us at Full Lotus Yoga, so many great things going on here, we're happy to be one of them. Located 20365 Mack Ave., in beautiful Grosse Pointe Woods MI. See our full menu. You're welcome to call/text (313) 930-6000 for purchase/appointment.
If after business hours calls are returned the following day.
Thank you for the privilege of your time.
Prima Brennan, LMT
(313) 930-6000